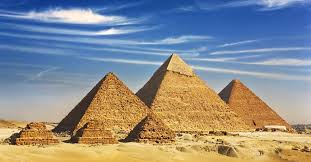 "There He made a statute and an ordinance for them, and there He tested them, and said, If you diligently heed the voice of the Lord your God and do what is right in His sight, give ear to His commandments and keep all His statutes, I will put none of these diseases on you which I have brought on the Egyptians. For I AM the LORD who heals you. Exodus 15:25, 26.
NONE OF THESE DISEASES
African American communities have a rich history of spirituality within our culture. We rely heavily upon it, especially when we are unable to access health care or have been given up on by the health care system.
Truth be told, if available, most would prefer a health-care provider who includes or at least acknowledges spirituality as part of their health care plan. By partnering this strong belief with the knowledge and application of culturally relevant lifestyle change, we could positively impact the many chronic health conditions that plague us.
In 1996, when the doctors confirmed that I had invasive, aggressive, metastatic breast cancer, I wasn't given much hope beyond the traditional medical care plan. I was desperate to find health care providers that approached my condition as a whole person.
I was able to do just that and my future changed. I chose the treatment that was best for me and got busy changing my lifestyle. And, I got busy telling as many people as I could that their diagnosis was NOT the Final Word!! There was hope. And a lot of the people that I met were soooo happy to hear that if they changed their choices, they could change their lives.
One of the many people I have met on my Journey to Better Health is Eric Adams. His story is similar to mine except Diabetes was the diagnosis. He, like I, did the research and discovered that "It's NOT my DNA, it's my dinner that's making me sick!"
We believe in a God that created us in HIS image - wooly hair and bronze skin.
We believe that HIs GREATEST wish for us is that we prosper and be in good health!
We believe that HE is still the Great Physician!!
We believe that whatever we eat, or drink or do, should be done to the glory of God.
We believe that we can change the narrative about Black Folk's health.
We believe in the value of health care professionals who understand the importance of healthy choices for better outcome.
We believe that you too want to be set free.
We believe in the power of the Prayer Warriors who will storm the throne room for healing.
We believe that God will grant you the power to make better choices.
We believe that in these awful times we are living in, we are the answer to our health challenges.
So, Eric Adams and I have partnered to promote health for our people. We are inviting you, your friends and loved ones, your churches, your pastors to Join us on this Journey to Better Health.
The Course is FREE!!
But, you must buy his book Healthy At Last.
And, when pay $12 at Registration Link below for my ebook, Still Cookin' Up Good Health, which is your guide to better health, you will be registered for the FREE course. You'll get your copy when the course launches.
Course LAUNCHES on OCTOBER 7.
Each week we will talk about health from God's perspective, share the science behind it, cook up some good plant powered recipes, talk to lifestyle medicine professionals who believe and watch God do what He said He would do.
I know you want to be in the number!
REGISTER TODAY!!
#healthyatlast #aboveallthings #noneofthesediseases #cookinupgoodhealth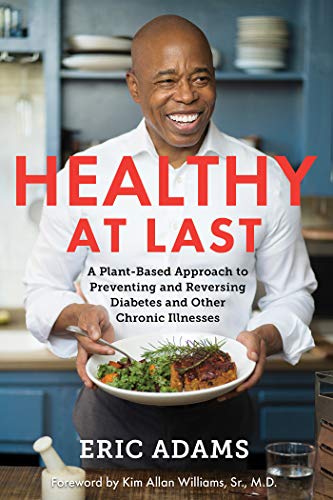 "One cold day in January of 2016, I witnessed my mother inject herself with insulin to deal with her Type 2 diabetes. Despite several years of being on this injection routine, the grimace on her face clearly showed that she had never gotten used to the sharp pain. When I left her home, I sat in my car and had a conversation with God. "I am not a doctor," my plea began, "but I wish I could do something for my mother to address her diabetes." Little did I know that the answer would come through my own blindness brought on by Diabetes. I did some research, changed my choices and my mother and I are Healthy At Last!!
The details are in my book.
Get Your Copy Today and be HEALTHY AT LAST! Available EVERYWHERE!!
@HealthyAtLastBk Instagram and Twitter
" After being diagnosed with invasive, aggressive, metastatic breast cancer in 1996 and being told she only had 2-5 years to live, Donna did some research and discovered that what she had been teaching in the Cancer Prevention Awareness Program at Morehouse School of Medicine was correct…..Lifestyle! is probably the most under-prescribed medical treatment for chronic disease. Yet, when prescribed and faithfully applied, it is the most powerful medical treatment available and has no negative side effects. " She got busy changing her lifestyle and promised God she would tell everybody she could and offer them hope too!! She's talks about it in her 3 books that are available here!! You get the eBook Still Cookin' Up Good Health after you register when course launches.
https://www.lifestyletherapeutix.com/shop-for-better-health 
@StillShoutin Instagram and Twitter
God's greatest wish is that we prosper and be in good health. While on earth, Jesus did a whole lot of healing. And, He wants you to have healing today too. Register today for a life-changing 8 weeks. Hold Him to His word. Watch what He does.
"So he, leaping up, stood and walked and entered the temple with them -- walking, leaping and praising God. Acts 3:8